I was looking through some old boxes and found the journal I kept during the Gulf War.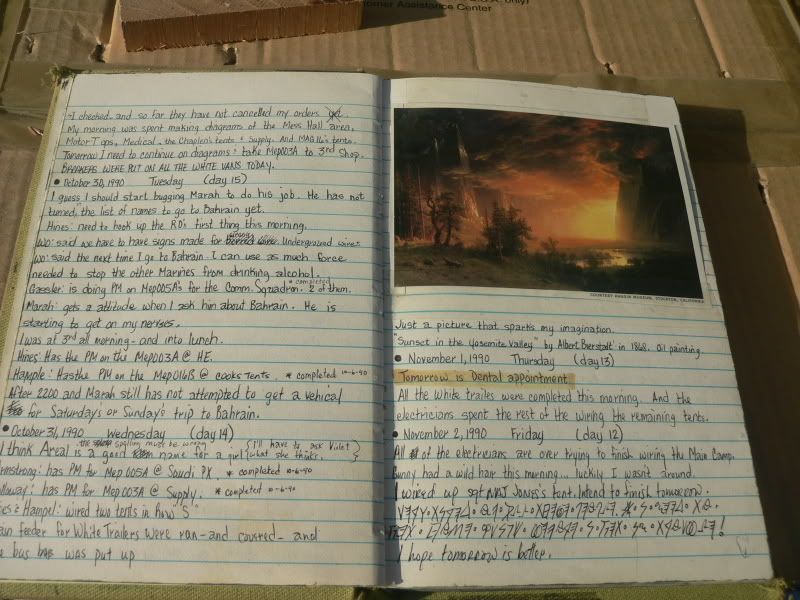 The pages called back many mixed feelings,
fond and not so fond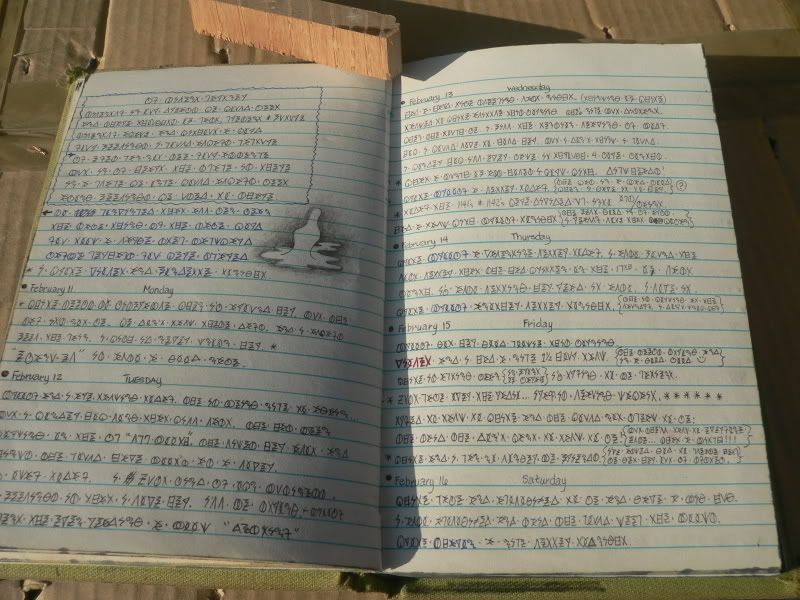 It reminds me of how my thoughts became more and more secretive as the weeks and months passed by.
So much so, that I began to write in codes.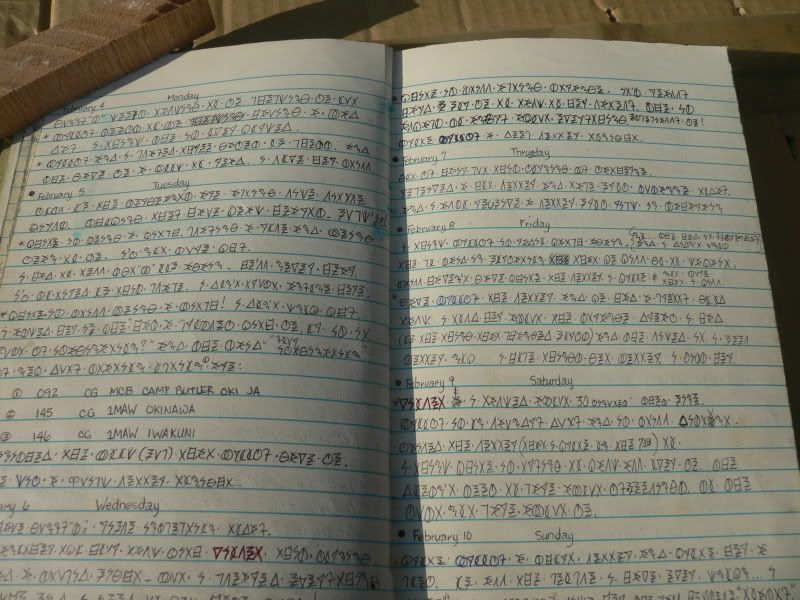 In those months, I lost and then found myself.
Likewise, I found the meticulous keeping of these notes to be a needed outlet.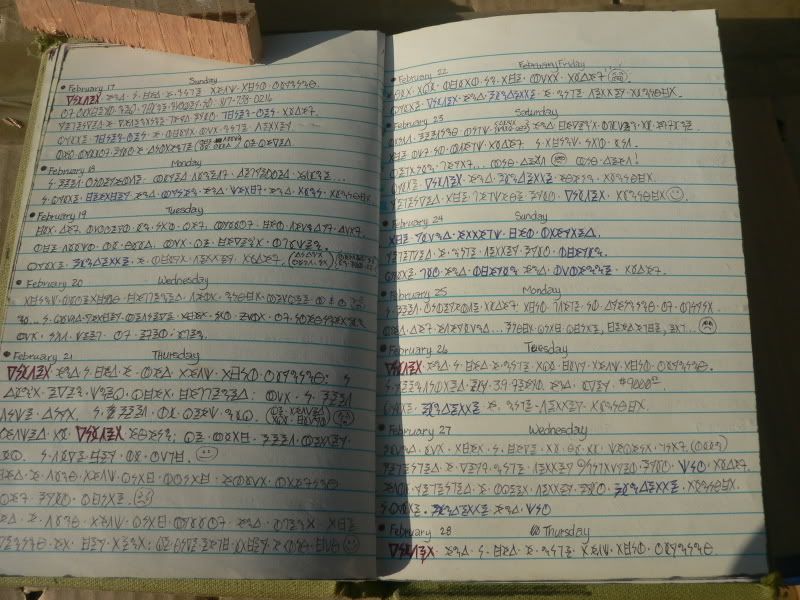 I am thankful that those days are behind me.